This section doesn't currently include any content. Add content to this section using the sidebar.
Learn Live From the Comfort of your home, from the PROS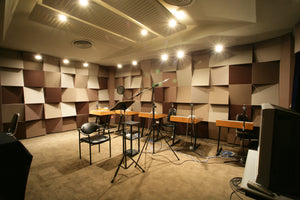 Write two original songs and one remix in ten weeks
Live with a music producer from the comfort of your own home
Start Now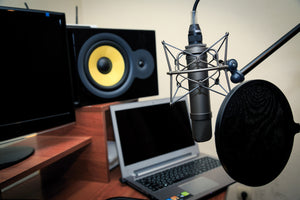 Get your podcast idea off the ground in less than a week
Live and in the comfort of your own home
Start Now
ONE-ON-ONE LIVE EDUCATION
Mavericks & Maestros is a new venture — an adventure, really. It consists of an ever-expanding series of one-on-one workshops — long-form vocational programs of varying lengths and varieties of subject matter.

Learn from the biggest and the most successful Mavericks and Maestros in the world — from their computers and streaming live to yours!

Take live day classes or live night classes in Audio, Film, Screenwriting, Culinary, Broadcasting and more!

Experiences are perfectly structured for both the career-minded student and the hobbyist.

Feeling restless? Like maybe you've got something of value to share with the world? Some dark and dank beats? A screenplay that would rid the world of the dross you see displayed every night on the homepage of your favorite streaming service?

Meet the Mavericks. Mind meld with the Maestros.
Who is Mavericks & Maestros for?
It's for you, clearly — since you're here reading this right now. Not everybody glues their eyeballs to a website page like this. Most skim and scan. But not you. You're feeling like maybe you've been summoned here — like you're being drawn into something you've been waiting for, although you couldn't quite put it into words.

Until now. Now you know. It's Mavericks & Maestros. That's what you need.

Adult learners, newbies, weekend warriors, stage artists, writers, dreamers, schemers, doers, fantasists, beatmakers, singers and songwriters, bringers and wrong-righters … YOU.
We Are Unique
The point of all this is to say that Mavericks & Maestros brings together professionals from across the artistic and entertainment spectrums to teach — one on one, just you and them and the technology and the material.

There's plenty of content out there in the world that you can pay for in which an artist records a video or a series of videos on how to do something, how to make something, how to make believe something, how to make someone believe something … and you sit in front of your screen and watch it all unfold with no input or back and forth.

This is not that. This is this. This is a sit down — a live, personal, one-on-one experience. A one-day course, or a six-week course or two weeks of once-in-a-lifetime experiences where you actually learn directly from a creator. Someone who's already done what you would like to do. What you can do. What you will do.

This is a premium educational adventure with a solid and certain endpoint: a deliverable — a song, or a beat, or a meeting — that you can take with you and build on.

Mavericks & Maestros is about empowerment. It's about taking control. It's about destiny.
View Courses
Real Education and growth
Mavericks & Maestros is Different
You're different. You've always known that, haven't you? Mavericks & Maestros is different, too. No prerecorded videos and unsatisfying sessions with little feedback and no humanity.
No, what we're talking about here is one-on-one learning from the absolute best in their respective fields.
We're talking about a constantly expanding list of classes and educational offerings that will eventually encompass the whole range and wealth and breadth of the artistic spectrum itself — everything from music to movies to media and more.
A New Way to Learn
This is high-quality, top-notch, otherwise-unavailable training for people interested and passionate about entertainment and the arts.
Mavericks & Maestros is designed to do more than teach; it's meant to inspire, to encourage, to embolden.
We're driven by craft, not by celebrity.